Episode Six: Love is a Verb
Episode 6 Show Notes: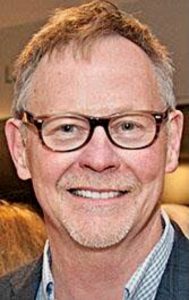 Guest: Reverend Britt Skarda, M.Div.
In this episode, I am joined by Reverend Britt Skarda, a recently retired United Methodist pastor of thirty-four years who lives in Little Rock, Arkansas. We discuss how Jesus would encourage conversation about the need for many Christians, and the Christian Church overall, to return to the essence of his teachings: to love God and love our neighbors.
In this episode, we discuss:
That love is a verb, which means love is positive action, such as empathy, kindness, respect, honesty, etc.;
The many within Christianity who live in a manner that reflects Jesus' desire for us to love our neighbors as ourselves;
The many others within Christianity who live in a manner that expresses their belief in a "false gospel," one they created out of their own culture and attitudes; and
That the way to tell the difference between Jesus-focused Christians and those who embrace a "false gospel" is to measure their beliefs, attitudes, and messages against Jesus' direction to love God, love others.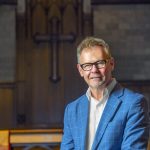 Reverend Britt Skarda
brittaskarda@gmail.com
Read Reverend Skarda's Guest Blog –  The Art of Bucket Filling
Your turn! Download this episode's talking points guide for conversation starters with your friends and family.