Episode Thirty-Two: Psst! Hello, Women of the World — We're Sisters!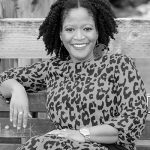 Episode 32 Show Notes:
Guests: Authors Kimberlee Williams and Debby Irving
Kimberlee Williams, in her book Dear White Woman, Please Come Home (which Debby Irving edited and helped publish) dreams of finding her "missing" white sister. With vulnerability, sorrow, rage, and humor, Kimberlee explores through a series of letters how white women, often despite their best intentions, signal to her and other women of color to proceed with caution when in their presence. Based on real events, each letter serves as testimony to the micro-aggressions that undermine and make invisible Black and brown women, and make relationships difficult or impossible.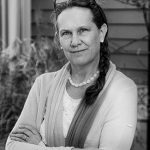 My guests, Kimberlee Williams and Debby Irving, and I discuss:
How, as white, brown, and Black women, we are wired to protect our sense of belonging, which keeps us in the bubble of our own experiences;
That historically, the role of women of color has been to serve, comfort, protect, coddle, nourish, and elevate white women; 
How we can boldly disrupt that pattern; and 
The need for all women to bravely and honestly face our own beliefs and attitudes, so we can look upon and care about one another as sisters.  
Please take a few moments of your time and rate this podcast:
Your turn! Download this episode's talking points guide for conversation starters with your friends and family.