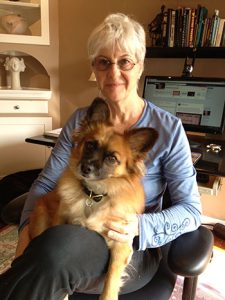 What if you could walk alongside a strong, loving, powerful woman on her journey and pick up amazing tools to use in daily life? Lead with Your Heart will guide you on the empowering path of living life heart-centered. Regina's messages in her book are as powerful as her online presence— she is highly accessible and down to earth—the real deal!! She escorts readers on a healing journey. Based on her own often-excruciating experiences, each page resounds with a deep wisdom that will reawaken you to the limitless possibilities in life and empower you to make lasting change.
A Message from Regina about Lead with Your Heart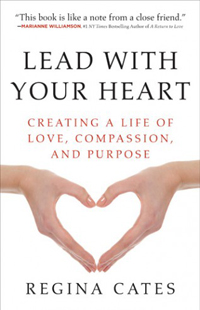 First Foreign Translation – Swedish June 2015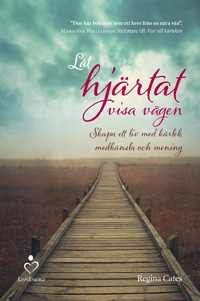 What readers like you say about Lead with Your Heart –
"This is without a doubt the best self-help book I've ever read! Regina is a great writer who goes straight to your heart."
– Linda Miller
"Regina has done a huge service by lighting the path for us to reconnect with our heart. It's a must-read."
– Marci Shimoff, #1 New York Times bestselling author
"Fantastic! Such a great, real, uplifting, book. I recommend it to everyone!"
– Douglas Duncan
"In Lead with Your Heart, Cates provides factual evidence that the heart is a wise spiritual organ that beats in rhythm to being true to oneself in a most noble way: living a heart-centered life."
– Reverend Michael Bernard Beckwith, founder Agape Spiritual Center
"This book changed my life. Bringing this book and Regina into your life will definitely enhance yours!"
– Lila Kirkham
"This book is like a note from a close friend."
–Marianne Williamson, #1 New York Times bestselling author
"This is an amazing book. It is written in a way that is relatable, unpretentious, clear, direct, and authentic."
– Kameron Moody
Purchase your autographed copy of Lead With Your Heart today for $18.95!