Join Regina's Kind Hearts Family
Take The Kind Hearts Family Pledge!
When you become a member of Regina's Kind Hearts family you pledge to lead with your heart and make these 10 Kind Hearts actions part of your daily life:
1) KIND – I practice the Golden Rule.
2) INFORMED – I seek facts.
3) NEIGHBORLY – I stay on good terms with everyone.
4) DEVOTED – I am loyal to myself and others.
5) HONEST – I do not lie.
6) EMPATHETIC – I work to feel what others feel.
7) AUTHENTIC – I am true to myself.
8) RESPONSIBLE – I am accountable for my actions.
9) TRUSTWORTHY – I keep my word.
10) STRONG – I don't ego-box with others.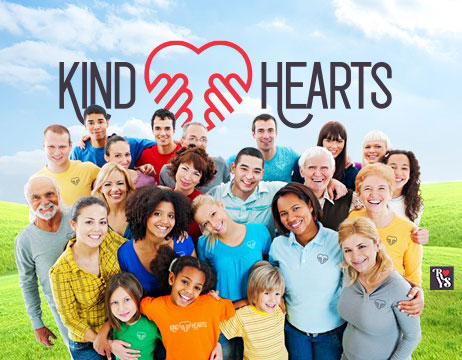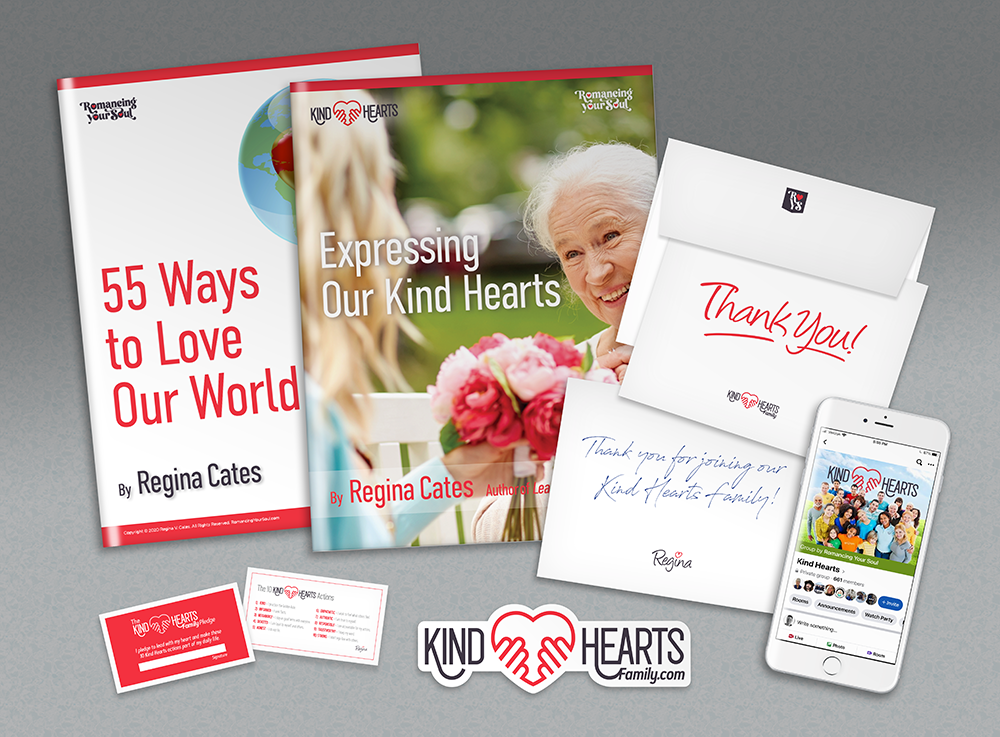 As a member you will receive:
Regina's 12-page, Expressing Our Kind Hearts, guide.
Regina's 55 Ways to Love Our World guide.
A Kind Hearts Family sticker!
Kind Hearts Family Pledge Card.
An invitation to join Regina's private Kind Hearts Facebook group.
Exclusive weekly inspirational emails.