"The Conversation Jesus Wants Us To Have"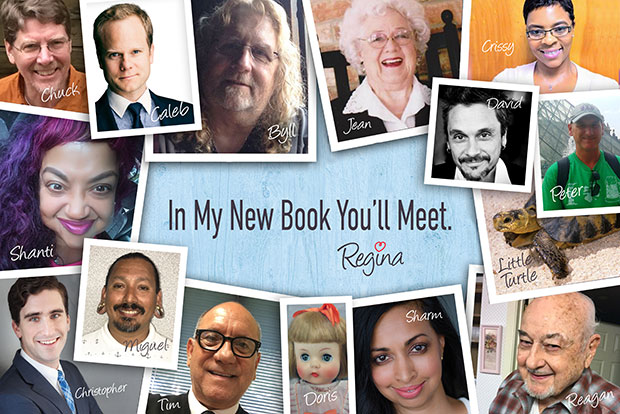 Read Chapter Two Now – Challenge Our Fear
Read Chapter Nine Now – Appreciate That Great Leaders Lead Us to Be Great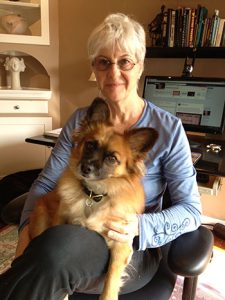 This is a dangerous book! It will make you question your beliefs and rethink your values. And, it is enlightening at the same time!
It follows an exceptionally personal journey from confusion, despair, and depression to a newer and fresher world of self-discovery and grace. It is a journey of faith–one often replicated by others as life develops and we all grow and mature.
Regina speaks of her "heart family," of which I consider myself a part. I am grateful for this book and my friendship with Regina. She has become my teacher. My faith journey has been extended, as it always is, by being questioned a bit and nudged by a good friend.
– Mike Harper, D.Div., Retired United Methodist Minister, Fellow Struggler, Follower of Jesus
A message from Regina about The Conversation
What readers like you say about The Conversation Jesus Wants Us To Have –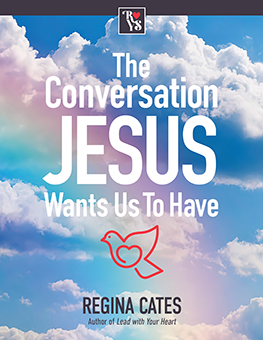 "There were lots of times throughout the book that I teared up, but reading the Make Amends for a Great Sin chapter made me sob. Finally, someone who 'gets it' and at the same time understands and appreciates that they can never 'get it' the same way a person of color does."
– Brooke Fisher
"The Conversation is a skillfully constructed personal testimony written on behalf of all those who have found themselves adrift between their true nature and the distorted teachings of the current Christian establishment."
– Robert Kayyem
"This book is a must-read, not only for those of us who have been wounded by organized religion but for those of us who have been complicit in the wounding of others as well. A beautiful and inspiring work!"
– Reverend Britt Skarda
"Both deeply inspirational and painfully hard to read at times, this is the best and most encouraging book I have read in a long time."
–  Carolyn Wieczorek
"The Conversation raises vital questions for the Christian community and the nation at large. This book has profound and workable solutions to the spiritual and political crises of our day. I highly recommend it."
–  Reverend Timothy Moody
"This is a phenomenal book that led me on a journey of deep soul searching. I believe it is a must-read for everyone who is genuinely interested in honestly questioning their religious experiences."
– Rose Marie Higgins
"Many of us have felt abandoned and betrayed by Christianity. The wounds are deep, but Regina knows that there is good news. Jesus is so much bigger than Christianity!"
– Reverend Adam Ericksen