"The Conversation Jesus Wants Us To Have" - COMING SOON!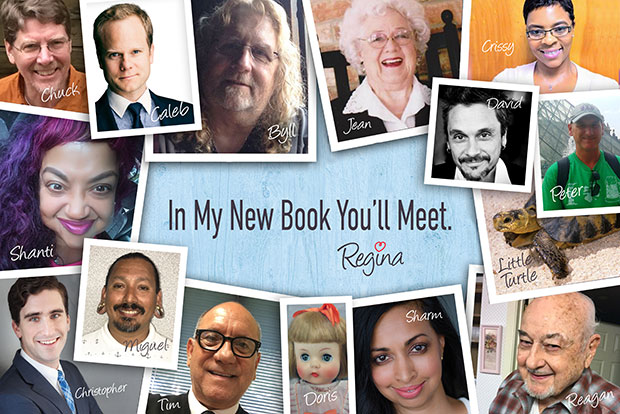 "This book is a must-read, not only for those of us who have been wounded by organized religion but for those of us who have been complicit in the wounding of others as well. A beautiful and inspiring work!"
– Reverend Britt Skarda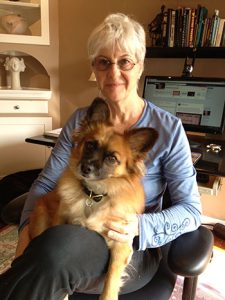 The Conversation Jesus Wants Us to Have, my latest nonfiction book, is a valuable guide for everyone who genuinely desires to experience and practice the loving inclusion and acceptance of Christ.
In this part memoir, part social commentary, part call to action, and complete labor of love for Jesus, I encourage and invite all of us to take an honest look at Christianity from Jesus' viewpoint. This is something we must do in order to truly love Jesus. If we want to honor him, we must challenge the misuses of power, illogical beliefs, and injustices we witness within much of society, politics, and the religion created in Christ's name.
Don't we need to confront the ways we, as Christians, too often abandon living Christ's example of compassion and honor?
Don't we need to examine whether we are giving our power away to those influencers in religion and politics who use Christianity as a weapon of control over us?
Isn't the goal, for each step we take, to think, behave, speak, and love like Christ, so he is proud to call us "friend"?

If we do not equate being Christian with being Christlike, shouldn't we accept it as hypocritical and inaccurate to call ourselves "Christ"ians?
Wouldn't the divine messenger of peace, Jesus, remind us the wounded state of our outer world, both personal and collective, is a candid reflection of being disconnected from our kind, wise, peaceful, and inclusive heart?

Together we will look for solutions to restore integrity, compassion, equity, and respect to the religion created to honor Christ.
Let's remember, Jesus was not afraid to initiate hard, tough-love conversations. With so much upheaval in the world today, the time has come for us to be brave, like he was when he brought light to the dark in his world. Let's imagine him sitting next to us as we have the conversation he wants us to have, so we can bring light to the dark in our world.
What readers like you say about The Conversation Jesus Wants Us To Have –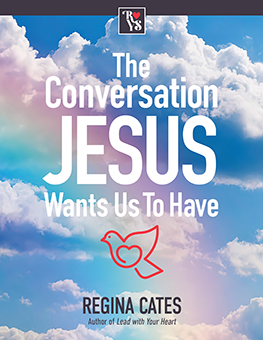 "There were lots of times throughout the book that I teared up, but reading the Make Amends for a Great Sin chapter made me sob. Finally, someone who 'gets it' and at the same time understands and appreciates that they can never 'get it' the same way a person of color does."
– Brooke Fisher
"The Conversation is a skillfully constructed personal testimony written on behalf of all those who have found themselves adrift between their true nature and the distorted teachings of the current Christian establishment."
– Robert Kayyem
"Though you may not agree with all her conclusions, Regina's questions hold the potential to draw the church into deeper compassion, faithfulness, and love.
– Reverend Mark DeVries
"Both deeply inspirational and painfully hard to read at times, this is the best and most encouraging book I have read in a long time."
–  Carolyn Wieczorek
"The Conversation raises vital questions for the Christian community and the nation at large. This book has profound and workable solutions to the spiritual and political crises of our day. I highly recommend it."
–  Reverend Timothy Moody
"This is a phenomenal book that led me on a journey of deep soul searching. I believe it is a must-read for everyone who is genuinely interested in honestly questioning their religious experiences."
– Rose Marie Higgins
"Many of us have felt abandoned and betrayed by Christianity. The wounds are deep, but Regina knows that there is good news. Jesus is so much bigger than Christianity!"
– Reverend Adam Ericksen