I Have an Imaginary Superhero Cape!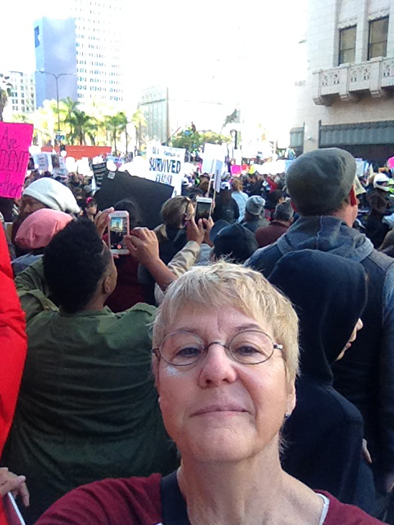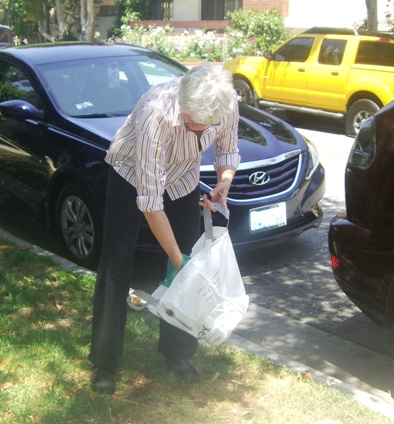 I put it on each morning. It reminds me to take small actions to be the positive change I want to see in the world.  
One small action was joining 750,000 like-hearted people in Los Angeles to protect democracy.  Another was replacing environmentally destructive toilet paper and paper towels, those that are made from old-growth forests, with sustainable and surprisingly economical bamboo.  I've changed from plastic laundry detergent containers to eco-friendly pods that come in recyclable cardboard. I write postcards to voters reminding them to exercise their most precious responsibility as a citizen of a democracy. I religiously read wisdom-filled newsletters written by people who provide truth and honesty in a world filled with false equivalencies, disinformation, and deception.  I watch informative documentaries, read non-fiction books, and do regular trash pick-ups in my neighborhood. 
I put on my superhero cape each day because the world will only change for the better when I help change it for the better. 
I encourage you to put on a cape too and join me in being a superhero of change. 
Because each small action we take on our journey together will help bring about big change. 
Below are a few of my personal suggestions.  There are so many more.
On Substack I Follow
Kareem Abdul-Jabbar
Joyce Vance
Robert Hubbell
Heather Cox-Richardson
Jessica Craven
Robert Reich
Steve Schmidt
Simon Rosenberg
Opportunities for Political Activism
Mobile Us
Activate America
Postcards to Voters
Postcards to Swing States
Blue Wave Postcards
Commit to Democracy
Run For Something
The Civics Center
Future Crunch
Environmental Voter

Nature and Science Documentaries (Continued…)
Food, Inc.
Gas Land
Pick of the Litter
The Story of the Weeping Camel
Fantastic Fungi
Our Planet 1 & 2
Secrets of the Elephants
Down to Earth with Zac Efron
The Green Planet with David Attenborough
Nature on PBS
Nova on PBS
Find More Here
Non-fiction Books
The 1619 Project ~ Nikole Hannah-Jones
On Tyranny ~ Timothy Snyder
Black, White, and The Grey ~ Mashama Bailey and John O. Morisano
Starry Messenger, Cosmic Perspectives on Civilization ~ Neil deGrasse Tyson
The Power Worshippers ~ Katherine Stewart
Dark Money ~ Jane Mayer
One Nation Under God ~ Kevin M. Kruse
Waking Up White and Finding Myself in the Story of Race ~ Debby Irving
Post Traumatic Slave Syndrome ~ Dr. Joy DeGruy
Allow Me to Retort: A Black Guy's Guide to the Constitution ~ Elie Mystal
Blowout ~ Rachel Maddow
The Elephant in the Room ~ Deborah G. Hunter
So You Want to Talk About Race ~ Ijeoma Oluo
The Sum of Us ~ Heather McGhee