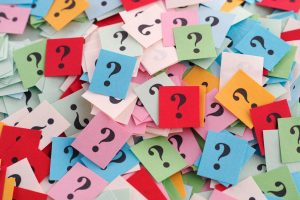 Do you believe people starring in fast-food commercials actually eat fast food on a regular basis?
Do you think your 50-year-old wrinkles will go away and you'll look like the 18-year-old in the magazine face-cream commercial?
Do you believe you'll finally be happy when you get the big car, fancy house, cool wardrobe, and hot partner?
While there is supposed to be truth in advertising guess what, advertisers lie.
Sure they do with photo shop, by hiring skinny actors who NEVER eat fast food, through deception, altered imagery, and by leading us to believe things are sexy.  How stupid do they think we are?  Pretty stupid because we're buying their lies hook, line and sinker. The woman who is wearing the leather mini-skirt does not come with the car you purchase. Dying your grey hair will not have young hot chicks knocking down your door. One fast-food meal packs more calories, fat, sodium, sugar, and preservatives than those commercial actors eat in a month. Those 18 year old cosmetic model photos have been doctored to the point their facial features are perfect. Not to mention the 100,000 dollar lighting system and high-paid photographers. But hey we buy the lies, never once questioning how come our butt can't fit into our pants since we started the fast-food routine?
How come our 50 year old wrinkles don't magically disappear? How come all those things we surround ourselves with don't make us jump for joy 24-hours a day. People who sell us stuff will do anything to sell us stuff.  We have to be smarter and ask ourselves if it's too good to be true then it is.  Happiness, personal satisfaction and fulfillment in life come from what we put into our hearts – pleasant memories, being helpful and kind, self-respect, family, friends, what we do to give back – not how we look, how much money we make or what size we wear.
The time has come to be honest with ourselves about the dishonesty of the consumeristic society in which we are living. We must be the ones who change this by educating ourselves, so we don't fall for the next tonic salesman who pulls into town.
Think for yourself because when it comes to selling, advertisers, newscasters, and politicians all have swamp land they are eager to unload. We must be smarter than to think miracles come in the form of sexy, or fast, big and shiny things. The time has come to stop selling ourselves so short.