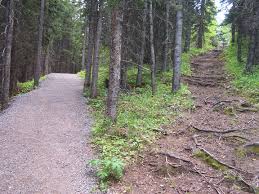 Self-love, respect, and inner peace come from learning how to travel through life in the easiest and most fulfilling manner. Finding the path of least resistance requires accepting it is your actions that create your life. Through self-assessment, you identify those aspects of your behavior, beliefs, judgments, and fears that are preventing you from creating the life you truly want.
Confronting your behavior is not nearly as difficult a process as you may believe. Yes, it takes time to be comfortable looking candidly at yourself. At first, what you consider faults stand out under the bright lights of self-evaluation. So you may tell yourself it is easier not to look. Yet, if you do not look at yourself, it is impossible to see what you do like about you. Without self-assessment it is also impossible to identify those aspects of yourself that you do not like but can change.
Getting to the heart of the matter of self-change requires shifting your ego's focus from the laundry list of what everyone else needs to do to make your life easier to concentrating on what you can change about yourself. To begin moving past your ego's resistance to change, ask yourself these questions:
Do you own your behavior, or do you pass the buck for your actions?
Do you evaluate yourself and others based on seeking facts, or do you allow reactive ego to jump to judgment?
Are you blindly following the beliefs of others, or do you seek to establish your own?
Does fear keep you tied up in knots, or have you chosen to walk in faith?
Don't be upset or judgmental if what you discover is disappointing. There was a time I was not the person I told myself I was. Today I am the person I always wanted to be only because I took time to determine what was not right about me.
Only when you know what needs changing can you change your path, so your life changes for the better. Positive change begins by being truthful with you, about you. Intentionally looking within, you reach the understanding of who you are, what you value, what about yourself is going right, what is not going right, and what wounds need to heal.
Questioning the path you are on allows you to become aware of and eventually break free from unconscious behavior patterns. By honestly looking at yourself, your heart begins to take the lead in creating your life.