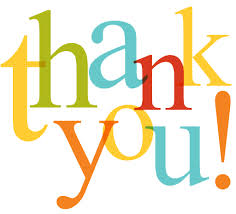 In addition to the occasional letter of compliant I spoke about in my last blog, I write many thank you notes. I believe in supporting others as I want to be supported. So I recently sent letters thanking the four officers who bravely testified about their experience on January 6th.
Dear Officer Hodges,
When I lived in Birmingham, Alabama, in the late 1980s, I had a friend named Libby. She had a son. She seemed to be an ordinary person living an ordinary life. What many did not know is Libby was actually an ordinary person who chose to live an extraordinary life.
Libby was twenty-three when her uncle and three other Ku Klux Klansmen and segregationists planted at least fifteen sticks of dynamite beneath the front steps of the African-American 16th Street Baptist Church in Birmingham. The bombing on Sunday, September 15, 1963, which killed four little girls, was an act of white supremacist terrorism. In 1965 the Federal Bureau of Investigation concluded the church bombing had been committed by four known Klansmen. No prosecutions ensued until 1977, when Robert Chambliss was tried and convicted of first degree murder of one of the victims.
My friend, Elizabeth (Libby) H. Cobbs, was star witness for the prosecution against her uncle. He was convicted, in large part, as a result of her testimony. After the trial, threats and harassment from Ku Klux Klan members forced Libby and her son to leave Birmingham for several years. I cannot tell you my friend was not terrified to testify, to expose her uncle for his part in the 16th Street Baptist Church bombing or the many other atrocities he committed. On several occasions, Libby shared with me how afraid she was to do what she chose to do. However, she did not let fear stop her from standing up to courageously do the right thing.
You did not let fear stop you from doing the right thing either.
The people I most admire in life are not entertainers, sports stars, or titans of business. My heroes are everyday people like Libby, and you. I am humbled by your sacrifice, saddened by your pain, and inspired by your courage. Like my friend Libby, you, and all who defended our Capitol on January 6, will go down in history as our nation's great heroes. Ordinary men and women, who when called upon, do extraordinary things.