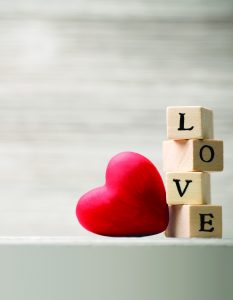 Growing up I was taught I had to love God and other people first.  But no one ever told me what that actually looked like.  No one ever answered my question, "How can I love something or someone else if I do not love me?"  Even as a child that logic did not feel right – it simply did not make sense that I could give what was not within me first to give. And, what does love mean anyway when it seemed to be more about control, judgment, telling me how I was wrong, and ridicule.
One day I realized that what I had been taught to believe was not actually possible.  Love is positive behavior like compassion, forgiveness, patience, responsibility, honesty, loyalty, etc. So unless I was compassionate with myself first it was not possible to be compassionate with others. The same is true for all the behaviors of love. I came to the realization loving had to begin with me because unless I loved myself it was impossible to give love to anything or anyone else. I would only be going through the motions but without genuine emotional and spiritual connectedness to the feelings.
That is when I realized loving me first is not selfish but spiritually responsible. I came to this heart-awareness by having courage to question what I was taught to believe about myself, others and the world.  Today I believe God is love. So by loving myself first I am being love and that to me is what loving God looks like.
One of the most important spiritual realizations is accepting that because you are taught to believe something does not make it true. And because you are taught not to believe something does not make if false. Lead with your higher wisdom and take charge of questioning beliefs that do not align with the positive, loving, inclusive behaviors of your heart because often it is changing your view that changes you.